Death Valley National Park
Dantes View Overlook Restoration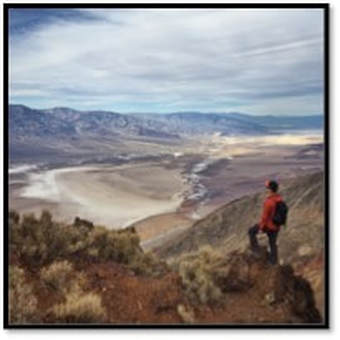 Project Underway!
The iconic vista from Dantes View brings over 500,000 annual visitors
to this remarkable overlook over 5,000 feet above the valley floor.
Over 30% of the largest National Park in the lower 48 states can be seen from this
one viewpoint, with magnificent views stretching over 25 miles on a clear day.
Unfortunately, over the years, sharply increased visitor use plus the constant onslaught of the brutal natural environment at the site has taken its toll on the visitor access, information and infrastructure at Dantes View. The viewpoint was long overdue for a complete restoration to improve safety and access and also to better inform and accommodate the increasing number of visitors to this spectacular place.
The Fund is raising $360,000 to enhance the visitor experience at Dantes View in myriad ways, including improvement of the parking area, updated educational signage and installation of a bronze topographical relief map.
---